In our area of NW Georgia, we're fortunate to be far enough inland to escape the full brunt of devastating hurricanes that hit the Atlantic and Gulf coasts. However, roofs here are vulnerable to storm damage from high winds, heavy rains, hail, and even hurricanes. To keep your family, home and possessions safe here is a helpful guide on how to best protect your roof before and after a hurricane.
Be Proactive Before Storms Occur
You can limit your stress level during hurricanes, and reduce the likelihood of storm-related roof damage, by taking these steps now: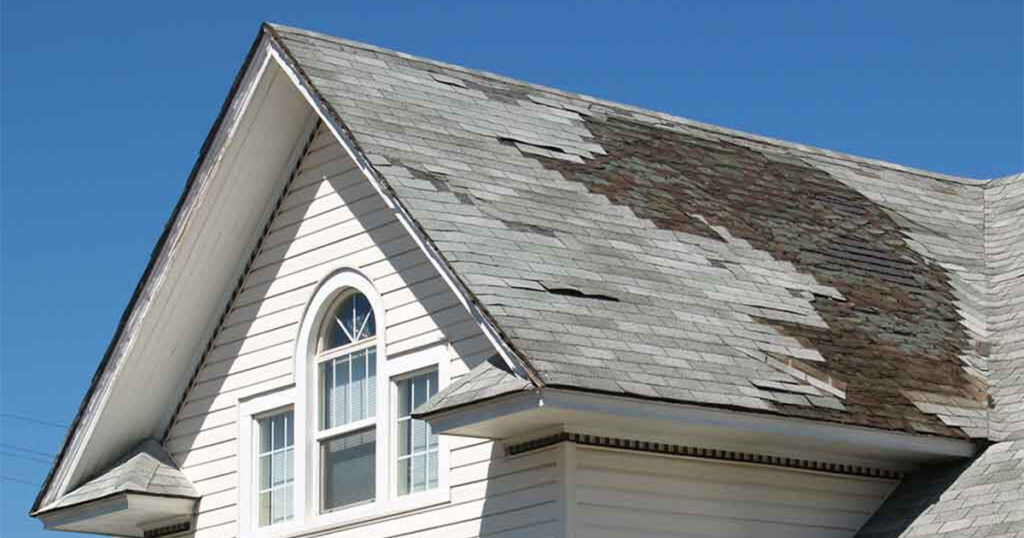 Connect with a reputable roofing company. A knowledgeable roofing specialist can help you get your roof in the best possible condition to withstand severe weather. Choose a local, well-established roofer like Pro Roofing & Siding who's fully licensed and insured, and certified by leading roofing manufacturers. Make sure your roofer offers 24-hour emergency service, too, and put their number on your emergency contact list so it's easy to call for help when you need it.
Schedule routine roof inspections. If your roof hasn't been inspected recently, have your roofer perform a baseline assessment now. Then follow up with annual inspections so your roofer can find any new issues as they develop.
Take care of the recommended repairs. To ensure your roof can withstand high winds and reduce the likelihood of leaks during a storm, always have recommended repairs completed promptly. This might involve replacing damaged or missing shingles, reattaching loose fasteners on metal panels, re-securing the ridge caps, or fixing flaws in the flashing.
Have your trees trimmed periodically. Limbs on tall trees close to or overhang the roof should be trimmed so they're at least 10 feet back. When nearby trees are trimmed regularly, there's less risk a limb will break off and puncture your roof during a storm.
Check your insurance coverage. Now's the time to read through your homeowners' insurance policy and/or talk to your insurer. Make sure you have adequate coverage, if the policy covers hurricane and wind damage, and if it provides full replacement cost. Make sure you understand the company's claim process, too, and keep your policy number and insurer's contact details in an easy to access spot for an emergency.
After a Hurricane Has Passed
Advance preparations are invaluable, but they can't always prevent the possibility of hurricane damage. This makes it equally important to have a response plan in place in case your roof is damaged by severe weather. A smart plan should include these steps:
Make a visual check for damage. After the storm has ended, walk the exterior perimeter of your home. For safety, don't attempt to climb up onto the roof. Instead, use binoculars to check the roof for displaced, damaged or torn-off metal panels or shingles, and missing or mangled flashing. Also, look along the ground for broken metal fasteners, pieces of shingles, or piles of granules near your gutter downspouts. Next, go up into the attic with a flashlight and check for obvious leaks, damp patches on the sheathing, wet insulation, or spots of daylight on the underside of the roof.
Contact your roofing pro if you have concerns. If you find any evidence of water intrusions or irregularities on your roof which might indicate hurricane damage, call for expert help right away. When you contact us at Pro Roofing & Siding, we'll respond promptly with our four-step emergency process. If water is getting in through a damaged area, we'll tarp it off to stop the leak and minimize any further interior harm. Then, we'll complete a thorough inspection of your roof and attic to locate and document obvious and hidden damage.
Notify your insurance company. Once it's determined that your roof is damaged, contact your insurance company to get the claim process started. Your experienced Pro Roofing representative can provide a detailed estimate and photo documentation of the damage, and also work with your adjuster throughout the claim process. We'll make sure the adjuster's report covers the full extent of your roof damage, and that the recommended repairs are complete and up to code. The assistance of our capable roofing specialists can make the claim process less stressful and help you avoid unnecessary headaches with getting a fair and accurate insurance settlement.
Have your roof expertly restored. Depending on the extent of the damage, you may need skillful, lasting repairs to ensure that your roof is watertight and restored to its pre-storm condition. If your roof is badly damaged and a replacement is recommended, our certified representatives can provide sound advice on the best high-quality roofing system to suit your needs and budget.
To learn more about preventing storm damage to your roof, or to schedule an inspection for your Atlanta-area home, contact us at Pro Roofing & Siding.